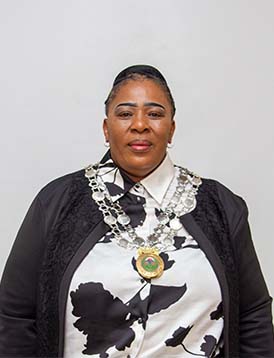 Mayor's Foreword
Welcome to the Thabazimbi Local Municipality website. This website is one of our major communication channels which keeps us in touch with the rest of the world. Our team of experts has made sure that the website is easily accessible, simple to navigate and updated timeously.
The world we are living in today changes on daily basis and it is important for us to be part of these daily changes. This involves the maximum use of technology and timeless interaction with our communities, stakeholders and service providers. This website will play a meaningful role in realizing these ambitions.
We strive for a two-way communication process and we will be pleased to get your feedback continuously. Through this website, we are ready to directly engage with you on issues relating to service delivery, community development and participatory democracy. We hope you will find this website a valuable tool for constructive engagement and community development.
Enjoy your navigation and remember to keep this site as your number one bookmark. Keep on visiting this site and we will in return reward you with the latest useful information that will assist in bringing a better life for all.
Thank you.
Cllr Judith Motsei Mogapi
Mayor of Thabazimbi Local Municipality